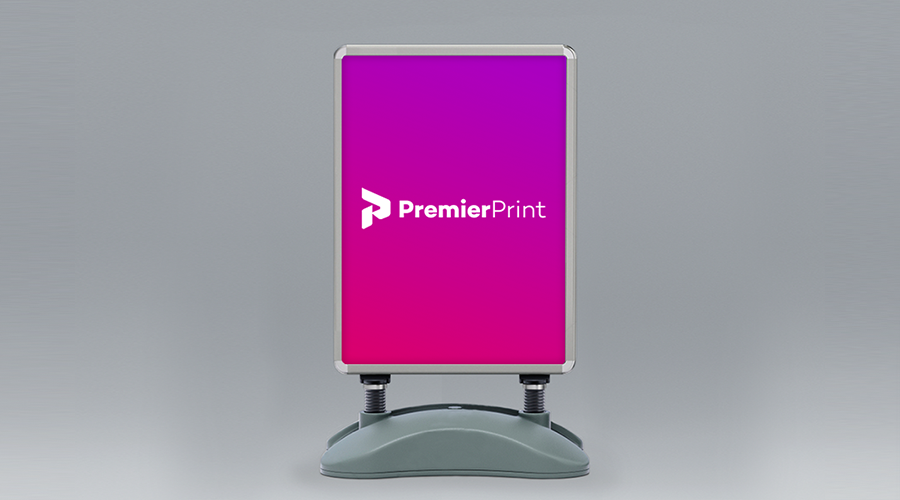 Sightmaster 3
The new Sightmaster 3 is part of our range of pavement signs and provides 2 colour options with advanced styling, stability, and performance. It features front opening aluminium snap frames for quick and easy poster change. The anti-glare PVC poster covers ensure clarity of your message. The Sightmaster 3 has a unique water-fillable HDPE base with built-in wheels. Heavy-duty spring mounts ensure stability by allowing panel deflection in the wind.

Choose Printing Options
£

More Prices
Click a price below to add an item, based on your chosen printing options above, to the basket.